How to Find the Best Used Cars for Students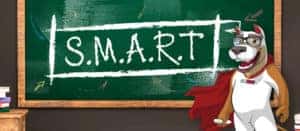 You need a car to get around Mahomet, but you're going to school. If you're like most college students, that means you can't afford a new car. Cars for students need to be affordable and reliable. But how do you find a car like that? Who has the best used cars for college students? We've helped plenty of customers like you find good college cars at great prices. Follow the steps below to find your next car.
Smart shopping, Massive inventory, Amazing choices, Reliable professionals & Trustworthy financing
Know Your Budget
The best used cars for college students are typically the ones that fit within their budgets. But that encompasses multiple things:
Research the best deal. Prices can vary wildly between different used car dealerships for the exact same model. So, do your research to get the best deal. For instance, offer a whole list of cars for students priced under $15,000 at Carmart.
Don't be afraid to negotiate. Most dealerships expect to do a little wheeling and dealing with the cars on their lots. Good college cars can be bought at bargain prices for those willing to negotiate.
Calculate how big of a monthly payment you can afford. You can calculate your monthly payment pretty easily with our online tool.
Look for Reliable Cars
Good college cars are reliable. After all, the typical Urbana college student can't afford a lot of costly repairs. But how do you know if a car is reliable? Follow these steps:
Find out what people are saying about the car online. Is there a specific model you have your eye on? Look at forums where owners of that model gather. What do they say about it? How many miles have they been able to put on the odometer? You'll also want to check consumer review sites.
Ask to see the vehicle history. Carmart will show you the AutoCheck history on our line of used cars for students.
Look for low mileage vehicles. What constitutes "low mileage" can vary based on the type and brand of the car. But generally, the best used cars for college students will have averaged less than 15,000 miles per year. For instance, a four-year-old car should have fewer than 60,000 miles on it.
Check Out the Cars for Students at Carmart
Drop by Carmart to find out how easy it can be to get your next vehicle. While you're here, make sure to check out our pre-owned vehicle specials. Our dealership is conveniently located near Danville. We're here to help, so contact us today!
More from Carmart
If you've ever looked at purchasing a used car, the idea of picking something up with hundreds of miles on it that will fall apart as soon as it leaves the lot is likely on your mind. In addition to the physical and mechanical condition of a vehicle, finding out what is good mileage for…